Guiding in the New Zealands alpine environment is serious business, which is why we have chosen the best.
Our guides are all experienced and passionate skiers and boarders who are chosen for their qualifications, experience, professionalism, and personality. Our guides are either trained or certified to international standards through the NZMGA training program or meet the requirements of the NZ Heli Operators group. Our safety programme is overseen by IFMGA qualified guides with years of experience in the Southern Lakes Region and overseas.
With a ratio of one guide per 4-5 guests, you won't feel overcrowded, your personal guide is there to keep you safe and take you to the best powder snow our backcountry has to offer.
James Hamilton | Chief Guide
IFMGA Ski Guide/Avalanche Management Lev 2. James has worked in the ski / heliski industry for over 20 years. He ski patrolled in his early years throughout Canterbury, Queenstown, USA, and Canada. In the offseason he guided clients in the Southern Alps, Iceland Japan and Canada. His most recent summer job is based in Antarctica as a field trainer/ field guide. This easy going likeable guy is an asset to SLHS with his amazing organisational skills and exceptional knowledge.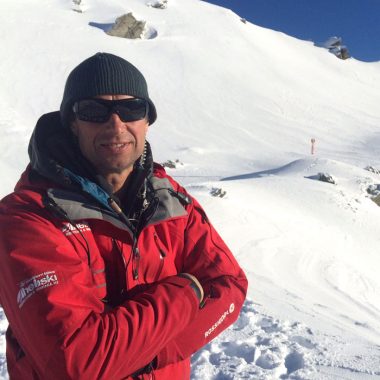 Tarn Pilkington |
Lead Guide
Lead Guide Queenstown & Guiding Development | IFMGA /Avalanche Management Level 2 - Tarn known as our "mountain god" has worked in Snow safety related jobs since 1986. He has had 18 years ski patrolling and heliski guiding in NZ, USA and Switzerland and Canada. He was also a Rescue Mountaineer at Aoraki/ Mt Cook National Park and has been involved with SAR in Queenstown since 1991. Tarn is actively involved in the Guiding Industry as a coordinating member of the NZ Heliski Operators group, an assessor on Avalanche courses and also for the NZMGA Mountain Guides training program. Tarn works year round as a mountain guide with international experience from Antarctica to Turkey.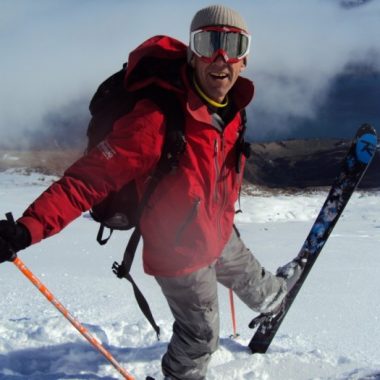 Lead Guide, New Zealand Heliski Operators Group (NZHOG) / Snow Safety Officer Avalanche Management Level 2. 1985 was when Ian decided he loved backcountry powder so much he joined forces with some other keen mountain men and created SLHS. The "grey wolf" was the Chief Guide & Snow Safety Officer from 1989 - 1997 before taking on responsibilities as the Avalanche forecaster for the Transit New Zealand Milford Road Program. Other experience includes Ski guiding the "Grand Paradiso", Aosta Valley in the Italian Alps between 79- 81 and spends his summers attempting to walk every inch of the South Island. His immense knowledge of snow and his surroundings makes him a true asset.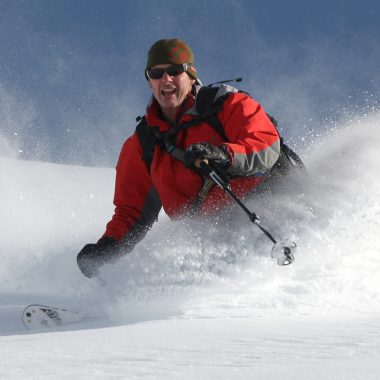 Andy Cole | Lead Guide / Operations
Operations/ Lead Guide. IFMGA Ski Guide/Avalanche Management Lev 2. Andy has done various crazy jobs: Antarctic seal and penguin wrangler, rock blaster in post-earthquake Christchurch, World Bank Official investigating the Nigerian College of Aviation, Gulf War veteran, Special Forces ski touring instructor, Antarctic field training officer, Avalanche Safety trainer in Japan, Polar guide on Ski the Last Degree to the South Pole expedition.
Between ski guiding two northern winters in Hokkaido, Japan, mountain, and ski guiding in New Zealand, Andy just loves getting out and skiing in the backcountry at every opportunity.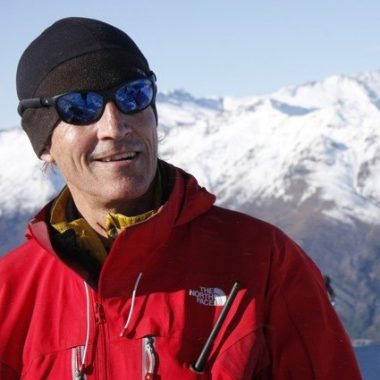 Lead Guide IFMGA/Avalanche Management Level 2. Roy started working in Avalanche Control at Broken River Ski-field in 1987. For the last 25 seasons Roy has run the snow safety program for various heliski operations including SLHS since 2006. Roy guided 9 seasons off piste skiing in the French , Swiss and Italian Alps including ski mountaineering ascents of Mt Blanc. A consummate snow scientist, Roy is very at home in the mountains whether on his "Old Skool" snow board or new age ski's.
Lead Guide /Snow Safety /Operations Wanaka, IFMGA/Avalanche Management Level 2. Phil is our Wanaka Lead Guide and has over 23 years experience in the industry and the area. He has previously worked with Alpine Guides and other heliski operators in a director role. Phil is a respected alpinist and an all round mountain guide. His personality is like his wild stock of blond hair – friendly and hard to suppress. He is very modest about his international achievements and has succeeded in numerous alpine and ice ascents.
Thomas Fortin | Lead Guide
Lead Guide NZMGA Ski Guide/Avalanche Management Lev 2. Since 2006 Thomas has worked for SLHS. He was raised in the French Alps and started skiing at the age of 2. As an avid skier he traveled the world before settling in Queenstown New Zealand. For the last 15 years he has worked in the mountain industry as a ski shop manager, ski mechanic, ski patrol, alpine cliff rescue, heli ski and ski guiding. Thomas is a funny guy who can speak French, Spanish, Italian and English!
Kazu Oba | Japanese Guide
Japanese Guide. SIA Lev 3/ISIA Ski Pro/Avalanche Lev 1. Kazu San started working at Southern Lakes Heliski in 1998 and has been looking after our Japanese clients ever since. Every NZ summer he heads back to Japan to work as a ski instructor in Hokkaido but previously was in Shigakogen(Nagano) (1999-2013). He is great with a camera and every person who heads out with Kazu comes back stoked. His Japanese isn't so bad either....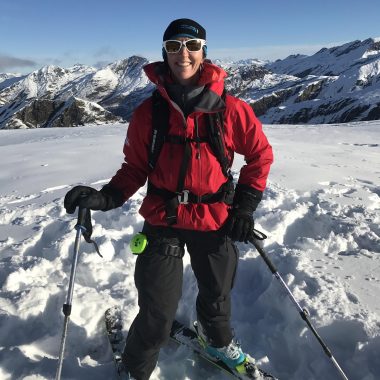 Paula Roberts | Lead Guide
Lead Guide. NZMGA Ski Guide/Avalanche Management Lev 2. Paula has a passion for the mountains and has been working as a heliski guide for the last 8 years. Prior to that she worked as a ski patroller at Mt Hutt and in Colorado. In the off season, you will find her teaching rock climbing, mountaineering and Ski Patrol for Tai Poutini Polytech, and more recently, working in Antarctica as a Field training Officer.
Paula's enthusiasm for Heliskiing in the NZ mountains is infectious and guests always come home with a smile on their face. She gets a real buzz from giving folk a great, safe day out on the snow!!!
Lead Guide/ Snow Safety Officer. NZMGA Ski Guide/Avalanche Management Lev 2. Jim has spent the last 10 years working in the ski industry all over the world including Canada, USA, Japan and New Zealand. Starting off as a ski patroller he has held snow safety and management roles locally at The Remarkables and Copper Mountain, USA. He started the NZMGA pathway in 2014 to further my experience and qualifications in the industry. Since then he has spent the past two Northern winter's ski guiding in Hokkaido, searching for the deepest driest Japanese powder. He then heads back to NZ to guide for Southern Lakes Heliski, as he enjoys the challenge of guiding and skiing remote and interesting places with people from all over the world.